Los impuestos en el mundo. Actualización al 18-May-2020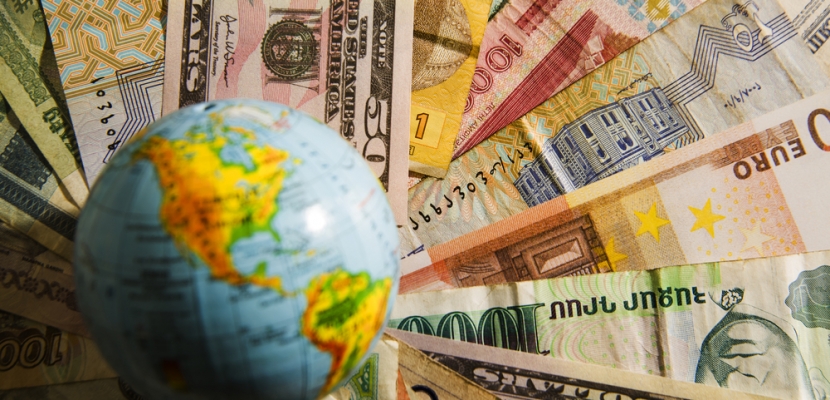 Compilación de noticias fiscales de otros países.
EU German EU Presidency Will Focus On Tax Issues: Merkel On April 25, 2020, German Chancellor Angela Merkel said that Germany would attempt to seek agreement on a financial transaction tax and a minimum corporate tax when it assumes the presidency of the European Union in July 2020. EU Defers E-Commerce VAT Package In Light Of COVID-19 The EU will postpone the entry into force of its VAT e-commerce package and will defer certain filing deadlines under the Directive on Administrative Cooperation due to the coronavirus pandemic. ECJ Issues Ruling On Italian Tax Rules For Expats In Portugal The European Court of Justice has ruled that Italy did not infringe EU law when determining that two of its nationals were not entitled to benefit from certain provisions under the country's tax treaty with Portugal. EU Investigates Belgian Video Games Tax Breaks The European Commission has launched an in-depth investigation into a Belgian "tax shelter scheme" which supports video game production. EU Expands Investigation Into Dutch Taxation Of IKEA The European Commission has extended the scope of its in-depth investigation into the Dutch tax treatment of Inter IKEA. UK UK Digital Tax Guidance Needed On Scope, Liability: CIOT The Chartered Institute of Taxation has called on the UK Government to clarify questions remaining about the UK's Digital Services Tax, which became effective this month. COVID-19: UK Extends Deadlines For Input On Tax Reforms The UK tax agency has extended various deadlines for responses to consultations and for other work on tax reform, in light of COVID-19. US US Taxpayers Can Apply Online For COVID-19 Economic Impact Payments On April 15, 2020, the United States Internal Revenue Service unveiled the "Get My Payment" online tool that will allow taxpayers to receive economic impact payments under the Coronavirus Aid, Relief, and Economic Security Act. US IRS Sets Out Details Of COVID-19 Tax Breaks On May 7, 2020, the United States Internal Revenue Service issued a reminder to employers affected by COVID-19 about the tax credits made available to them under the Coronavirus Aid, Relief, and Economic Security Act. Bill Would Exclude US Territories, Possessions From GILTI Regime On May 4, 2020, a bill was introduced in the United States House of Representatives to limit the impact of the Global Intangible Low Tax Income regime on businesses based in US territories and possessions. US IRS Announces TCJA Compliance Campaign On May 1, 2020, the United States Internal Revenue Service Large Business and International Division announced a new compliance campaign focusing on the 2017 Tax Cuts and Jobs Act and the recently enacted Coronavirus Aid, Relief and Economic Security Act. Otros temas OECD Schedules BEPS Webcast For Early May The OECD has scheduled a new Tax Talks webcast to update stakeholders on its work on the reform of international tax rules for the digitalized economy. Otros temas COVID-19: UAE Extends VAT Deadline From April To May 2020 The United Arab Emirates' Federal Tax Authority has announced changes to value-added tax filing and payment deadlines, for tax periods that ended on March 31. Otros temas Poland Extends TP Documentation Deadlines In COVID-19 Response On April 17, 2020, the President of Poland signed legislation into law to extend transfer pricing documentation deadlines, as part of a package of additional COVID-19 economic support measures. Otros temas IRS Publishes Transfer Pricing FAQs On April 16, 2020, the United States Internal Revenue Service issued a set of frequently asked questions and answers to help inform taxpayers about transfer pricing documentation best practices. Otros temas Saudi Arabia To Treble VAT Rate To 15pc In Response To COVID-19 Saudi Arabia has announced its decision to increase its headline value-added tax rate to 15 percent from five percent, in a surprise break from the Gulf Cooperation Council's harmonized value-added tax framework. Otros temas German Cabinet Approves COVID-19 VAT Cut For Catering On May 6, 2020, the German Cabinet adopted the draft Coronavirus Tax Assistance Act, which provides for a temporary reduction in value-added tax on food served in catering outlets. Otros temas BEPS MLI Enters Into Force For Cyprus, Saudi Arabia The BEPS multilateral convention entered into force for treaties signed by Cyprus and Saudi Arabia on May 1, 2020. Otros temas OECD Hints At Possible Digital Tax Work Delay On May 4, 2020, the OECD held its Tax Talks webcast, to provide stakeholders with a full update on the OECD's work on taxation in the context of COVID-19. It hinted that progress towards a new international tax framework focusing on digital tax issues may be pushed forward.